A recent project for Bacardi UK and Caffe Lambro to showcase Tails Cocktails, complete with ice and garnish trays, fitted with Bacardi draught cocktail taps. 
Custom branded mobile cocktail bars are an excellent way to create a professional and eye-catching bar setup that is tailored to your specific needs. These bars can be designed and built to order, with a range of customizable features and branding options.
Get in touch for more details and current prices email office@morepour.com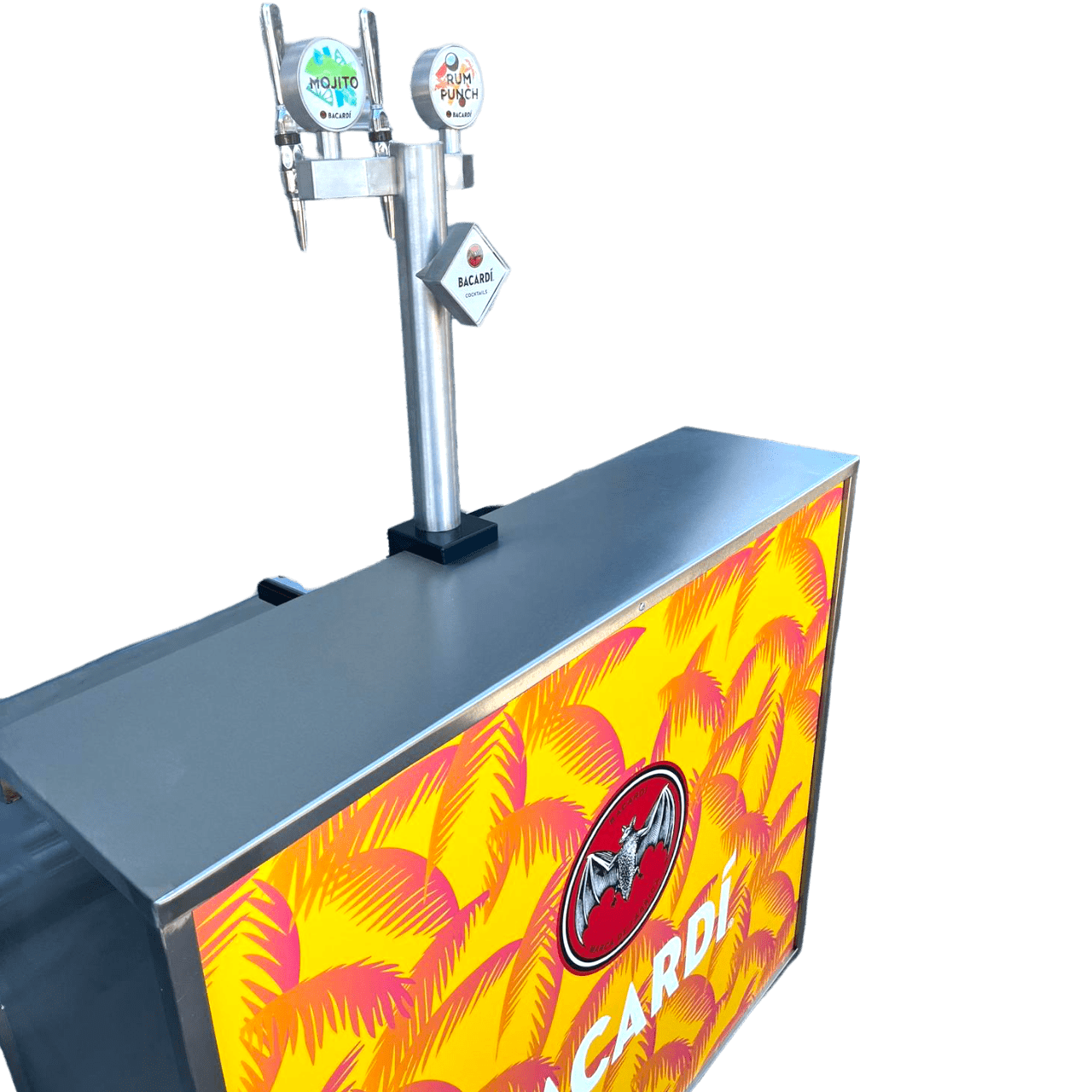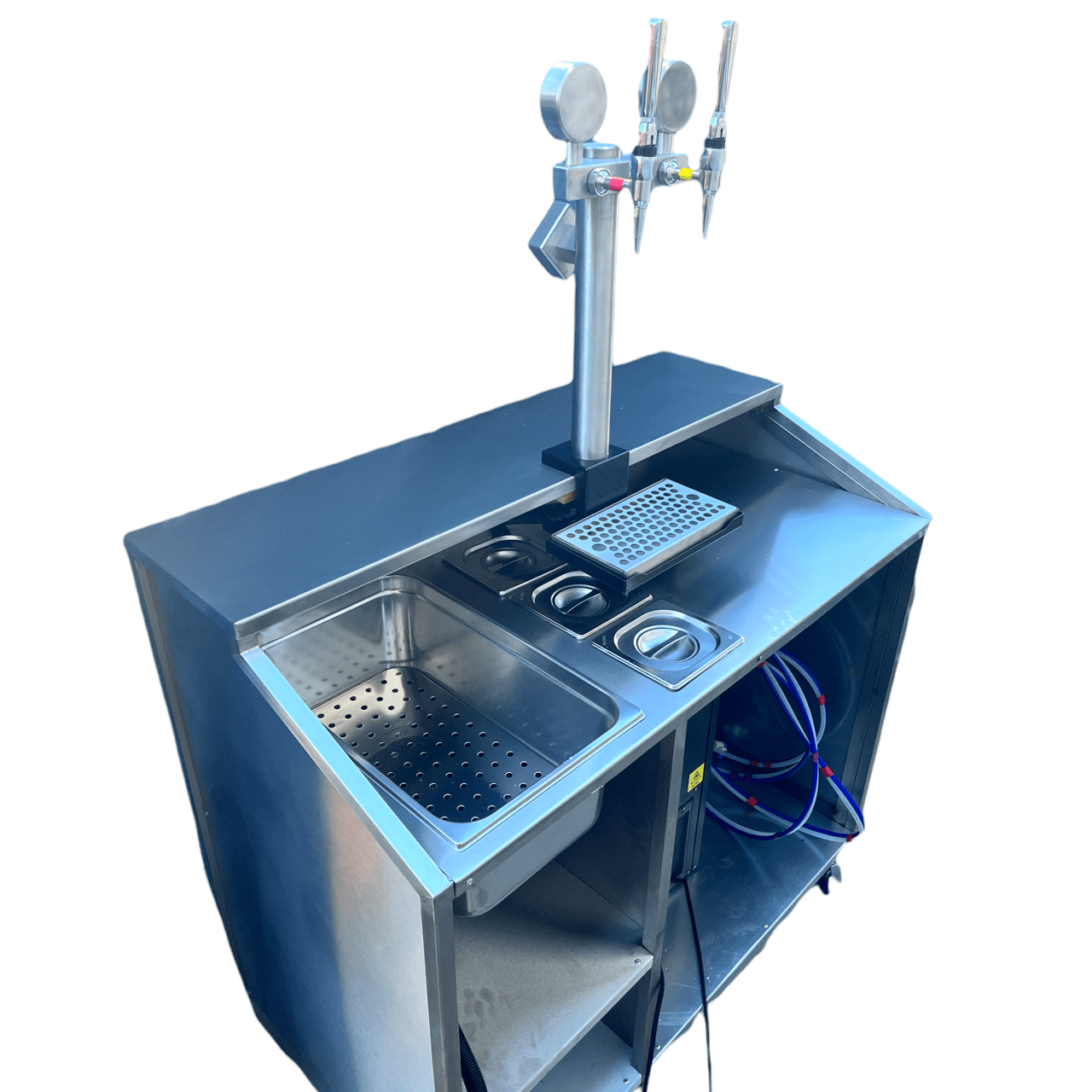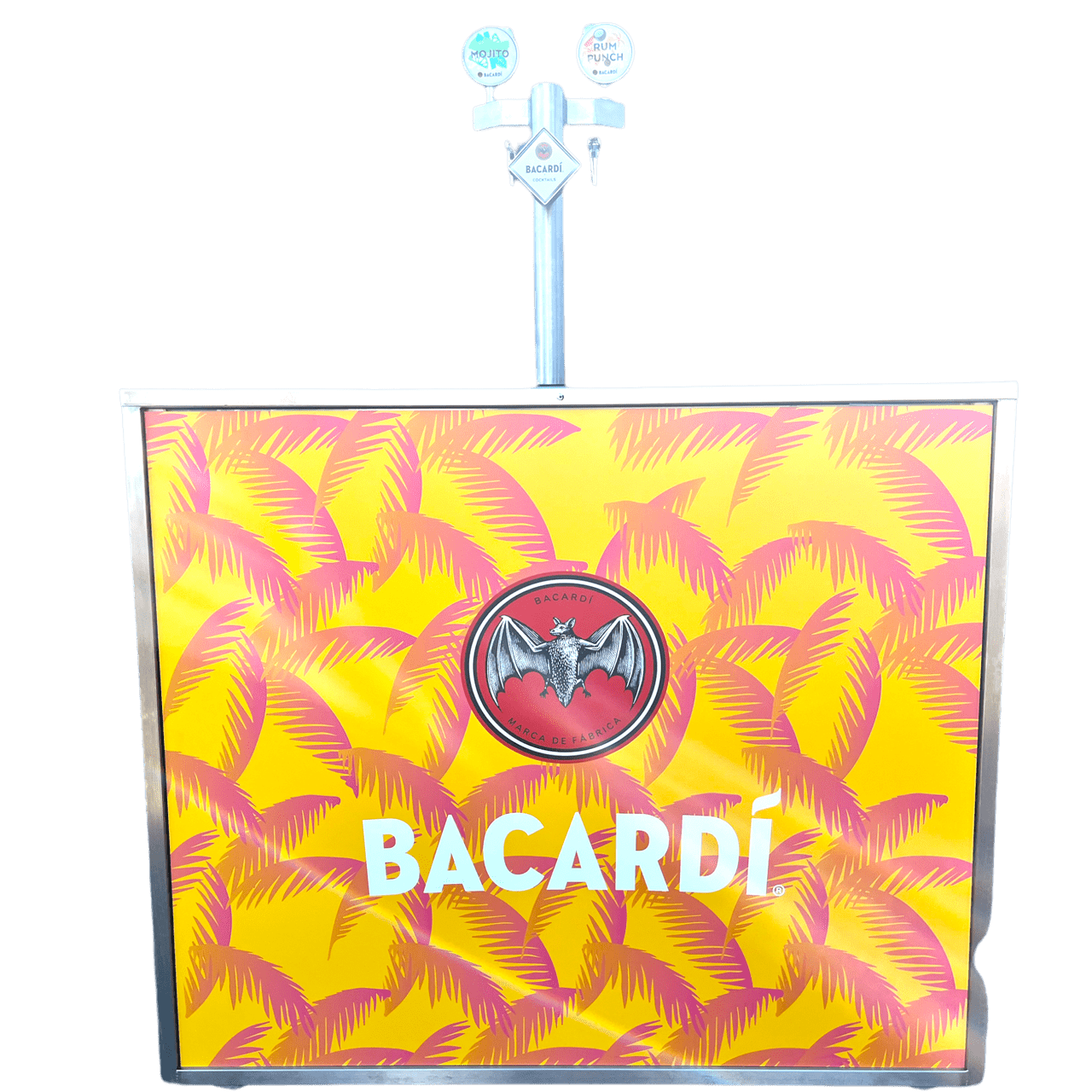 Some of the key features of custom branded mobile cocktail bars may include:
Custom branding: Like other custom-built bars, mobile cocktail bars can be branded with your company logo, colours, and design. This can help to create a consistent and professional image for your brand and increase brand recognition.
Portable design: Mobile cocktail bars are designed to be portable and easy to transport, making them a great option for events and parties. They can be set up quickly and easily, and can be moved from one location to another as needed.
Cocktail-specific features: Mobile cocktail bars can be designed with a range of features that are specifically tailored to the needs of cocktail making. This may include built-in ice wells, garnish trays, and other tools and accessories that make it easier to mix and serve drinks.
Custom finishes: In addition to branding, custom-built mobile cocktail bars can also be customized with different finishes and materials. This can help to create a unique and eye-catching look that sets your bar apart from others.