Home bars and pub sheds - Draught beer tap installations.
Home Bars and Pub Sheds
Since the country first went in to lockdown in 2020 home bars and pub sheds have been on the rise in a big way.
There are now lots of communities with people showing off their draught beer setups in their home bars and mancaves. Some of home pubs that we have seen look even better than the real thing!
Typical pricing on a home bar installation of draught beer will cost somewhere in the region of £700 - £1200 plus VAT for a single tap, depending on the piperun distances to the kegs from the bar, how shiny your taps are or how beefed up that you want your cooling system to be.
For more information on us pricing up an installation for you please contact office@morepour.com or call 01293862383
Alternatively there are lots counter top beer dispensers that allow you to serve cold draught beer straight from the keg.
View our range of  Lindr and PortaPint draught beer dispensers on our website here https://www.morepour.com/beer-dispensers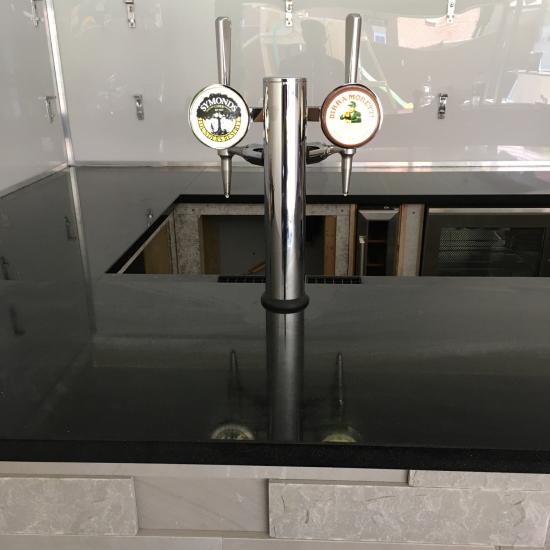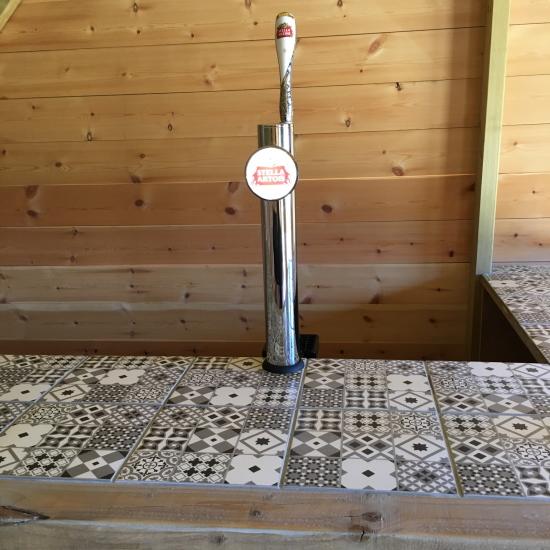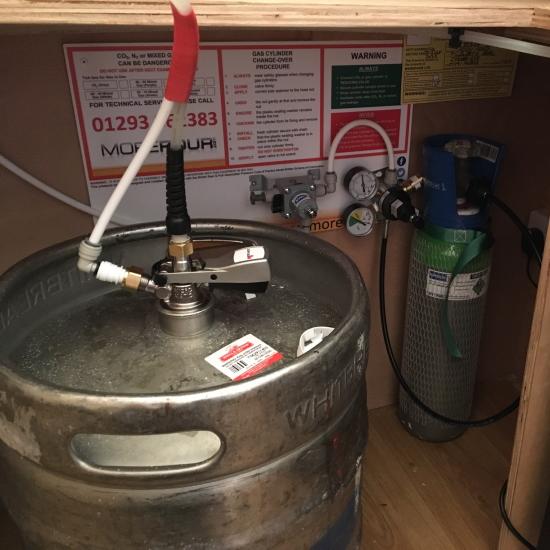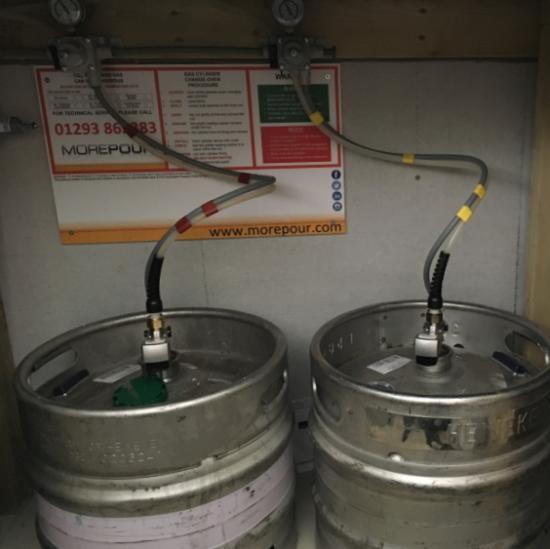 If you're looking to create a home bar or pub shed, a draught beer installation can be an excellent addition. These installations typically include a range of equipment, such as taps, lines, and cooling systems, that are designed to deliver high-quality, chilled beer straight from the keg.
Morepour offer a range of draught beer installation services to help you create the perfect home bar or pub shed setup. Some of the services we provide include:
Equipment consultation: We can help you choose the right equipment for your specific needs and preferences. This may include selecting the right type of tap, line, and cooling system to ensure that your beer is delivered at the right temperature and pressure.
Installation: Once you have selected the equipment you need, our team can install it for you, ensuring that everything is set up correctly and working properly.
Maintenance and repair: We also offer ongoing maintenance and repair services to help you keep your draught beer installation in top condition. This may include regular cleaning and maintenance of your equipment, as well as repair services if anything goes wrong.
Overall, a draught beer installation can be a great way to enhance your home bar or pub shed setup, and make it more enjoyable for you and your guests. With our range of services, we can help you create the perfect setup to suit your specific needs and preferences, and keep your equipment working smoothly for years to come