In addition to providing a flexible and adaptable setup, custom built mobile bars offer an opportunity to promote your brand and make a lasting impression on your customers. At Morepour, we understand the importance of branding, which is why we offer custom printed mobile bars that are designed to showcase your artwork and logo.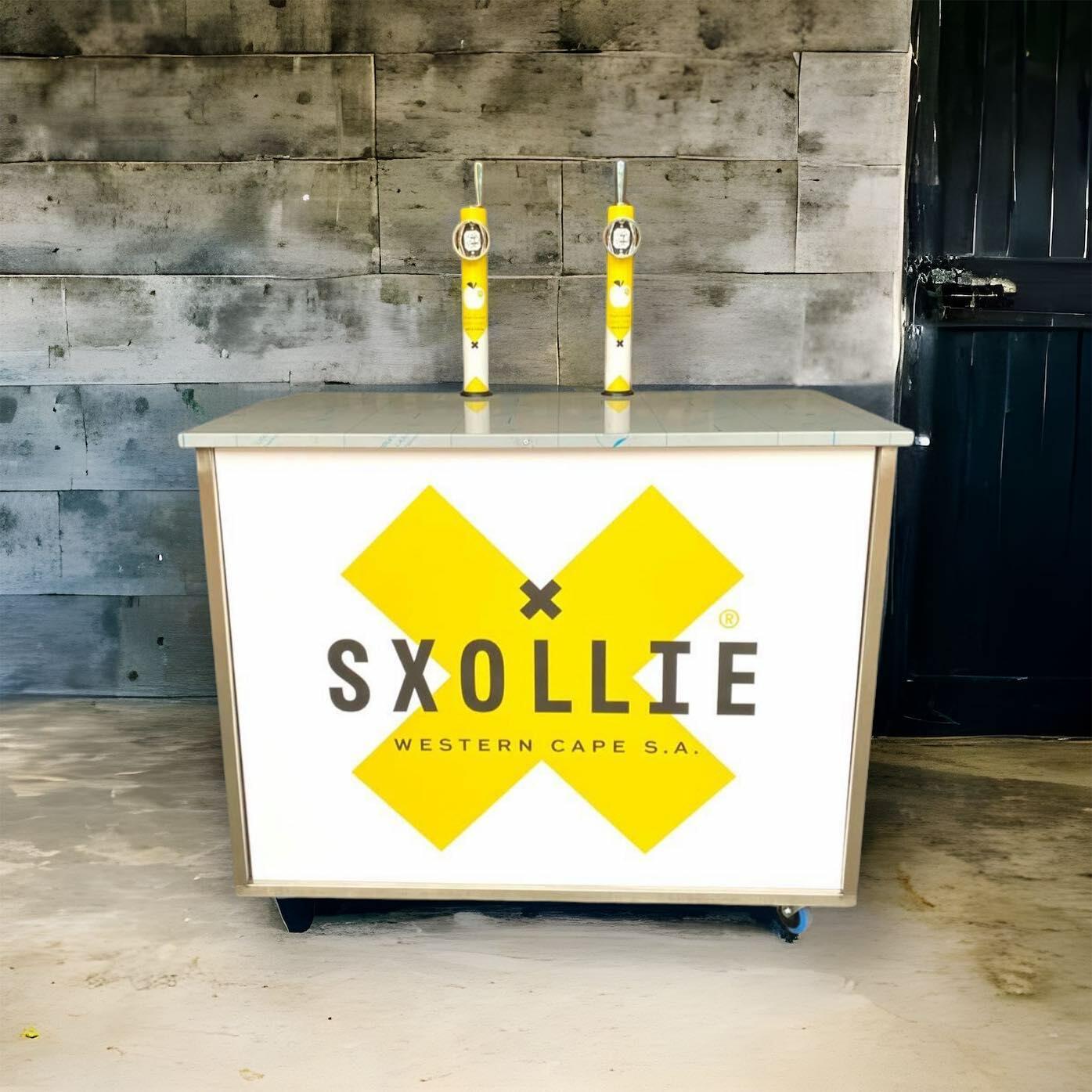 Custom Printed Mobile Bars
Our custom printed mobile bars are made to order and can be designed to match your brand's style and aesthetic. We use high-quality printing technology to create a crisp and vibrant design that will make your mobile bar stand out from the crowd. Whether you're looking to promote your brand or showcase your products, our custom printed mobile bars are the perfect solution.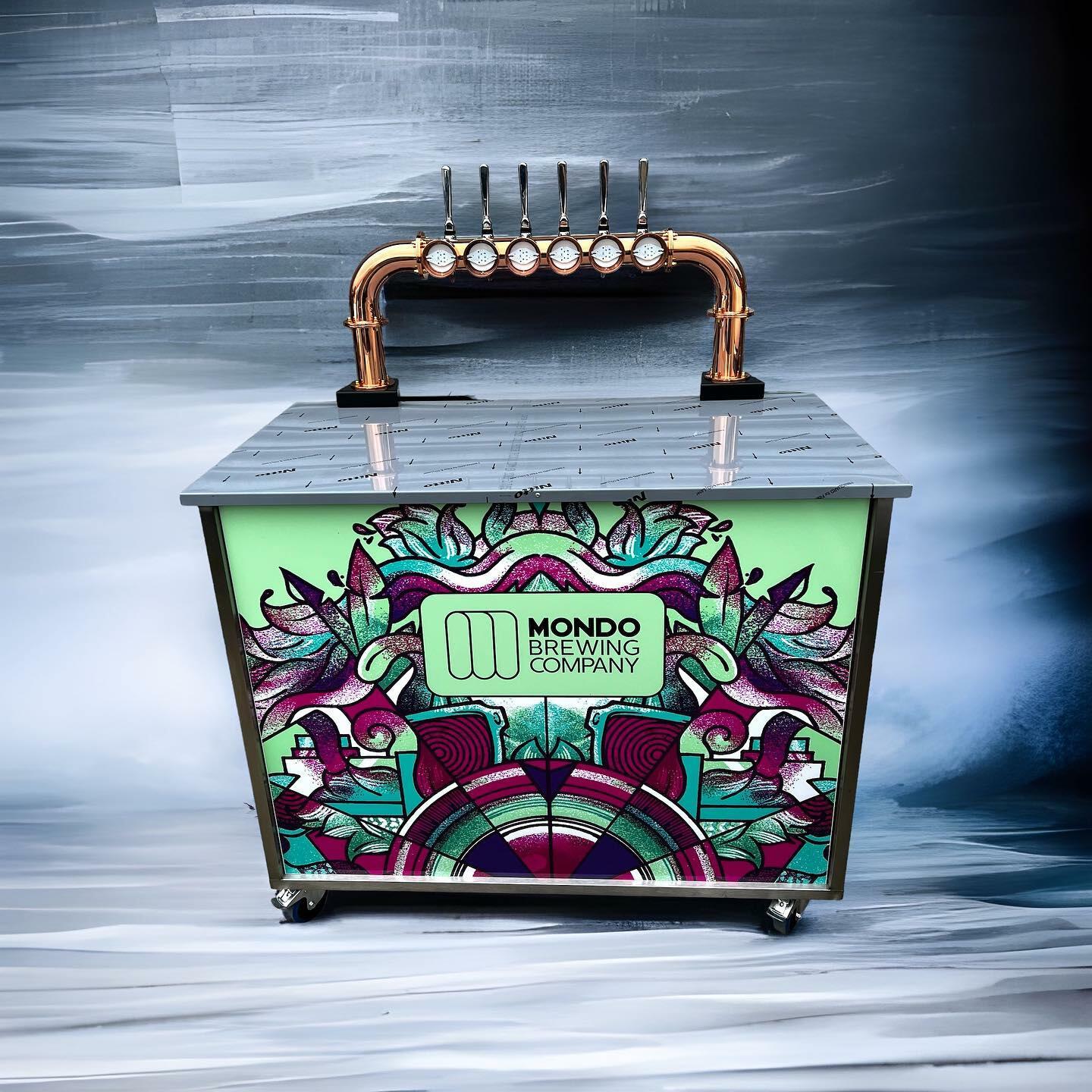 Beer Taps or No Beer Taps?
We understand that every business has different needs when it comes to their mobile bar setup. That's why we offer both beer tap and non-beer tap options for our custom built mobile bars. If you're looking to serve beer, we can install a range of beer taps that are compatible with your preferred brands and styles. If you're not looking to serve beer, we can create a mobile bar that's designed for other types of drinks, such as wine, cocktails, or soft drinks.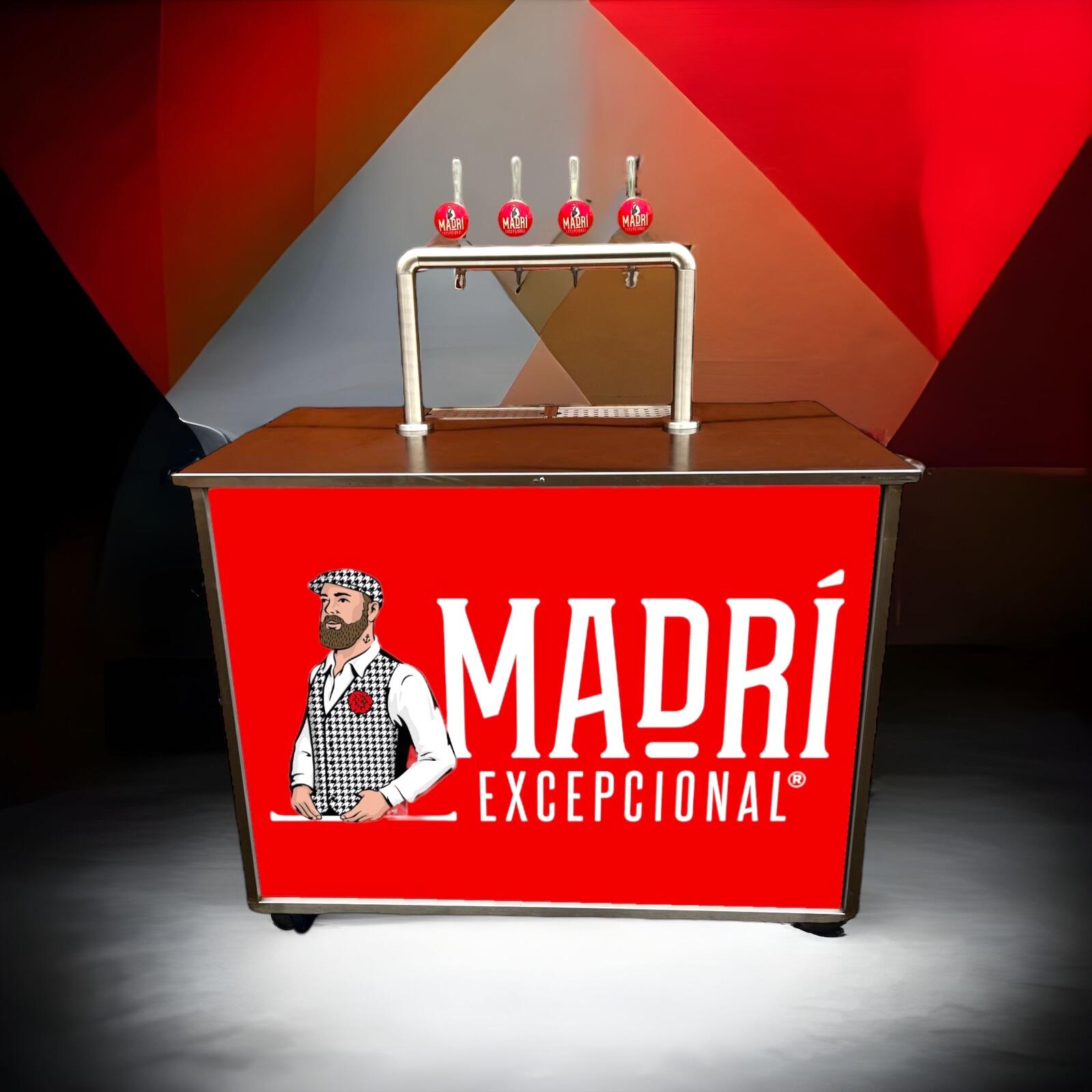 All of our mobile bars are custom built to order please get in touch with us with your requirements for a quote office@morepour.com
We also have mobile bars available to hire through our sister company >> National Mobile Bars