Optimise your cellar with our comprehensive cellar refits. Upgrade your tired dispense setup to ensure a flawless draught pint every pour. Say goodbye to beer wastage due to foaming issues on outdated draught beer systems.
Over time, the inner beer lines within your pythons can deteriorate, becoming pitted and porous. This damage can lead to yeast build-up in the pipes, resulting in foaming problems and flavour inconsistencies.
We offer solutions, including deep Blitz cleans or complete replacement of your entire draught beer system. Our goal is to help you achieve the perfect beer dispensing experience, with minimal to zero wastage in the drip tray.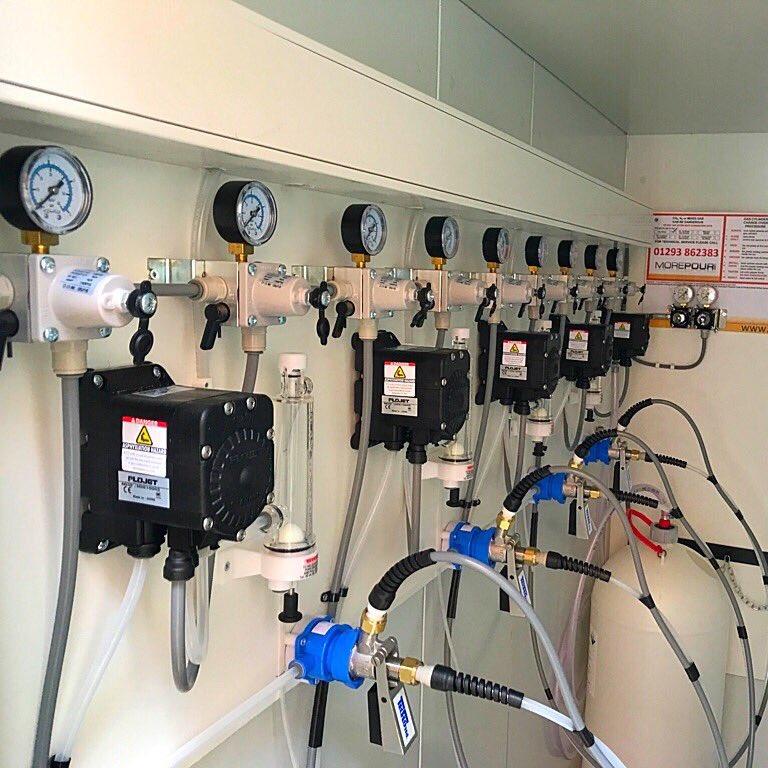 Morepour specialises in draught beer, wine and soft drinks dispense equipment, installation and maintenance in the United Kingdom.
We can provide everything that you require to dispense draught keg or cask beer (real ale).
Please feel free to contact us for more information about the installation of beer coolers, pythons, pumps, fonts, taps or equipment for temporary 
mobile bars
 and 
beer festivals